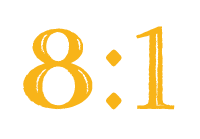 Student to Teacher Ratio
Student to Teacher Ratio
College Acceptance and Enrollment
College Acceptance and Enrollment
Awarded in Scholarships & Grants to the Class of 2019
Awarded in Scholarships & Grants to the Class of 2019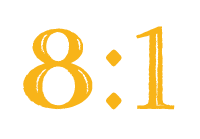 Student to Teacher Ratio
College Acceptance and Enrollment
Awarded in Scholarships & Grants to the Class of 2019
School Year 2020-2021
The Villa Victoria Academy Administration and Board are actively engaged in reviewing the guidance from the government and health organizations regarding the reopening of school in September.  
We are applying the guidance to our particular community, facility, and resources, and we are working on developing several different scenarios that may be put into place according to the status of the pandemic as the new school year approaches. If the government or health agency sets forth a mandate, we will follow it.  As a result of factors outside our control, we can only make contingency plans at this time. It is our goal to keep you informed over the summer as information becomes available.
The health and well-being of our students and staff remain a priority.
Thank you for your continued support!
Click here for our:
If you need to meet with VVA staff over the summer please email them to set an appointment:
Sr. Lesley Draper – Principal
Mrs. Colleen White – Admissions and Annual Fund
Mrs. Anita Toth – Tuition and Payments
Welcome to Villa Victoria Academy
We are an all-girls private, independent, Catholic school for grades 6 through 12.
Our school has been set along the Delaware River in Ewing, New Jersey since 1933. At Villa, a girl is taught to be focused, driven, and compassionate. She has the confidence to be who she wants to be. Our graduates routinely share their success stories from both college and the workforce. Our private school is known for excellence in education. 100% of Villa girls get accepted to college. Do you want your daughter to be a Villa girl?
Learn More About Villa Victoria
The best way to learn more about Villa is to see it and experience it for yourself! You can take a tour or schedule a Shadow Day throughout the school year, or even visit us during one of our semi-annual open house events! Learn more about it on the Admissions page.

An Important Statement
Dear members of the Villa Community,
The mission of Villa Victoria Academy, consistent with the Catholic vision of the Religious Teachers Filippini, is to respect the inherent dignity of each individual, to educate the whole person, and to empower young women to reach their full potential and influence the world in a truly Christian manner.  Jesus holds all people in His heart. Each and every human being is made in His image and likeness. As a result, to be human means to reflect the image of God, and God is love. As Scripture tells us in 1 John 4:19-21, "We love because He first loved us. If anyone says, 'I love God,' but hates his brother, he is a liar; for whoever does not love a brother whom he has seen cannot love God whom he has not seen. This is the commandment we have from him: whoever loves God must love his brother." We know in our hearts, as people made in God's image and likeness, that all people have a right to be treated with respect. God intends our world to be safe and just, and currently it is not. It can only change if we change, and if we care enough to do what we can to work for justice and respect for all human beings.
On May 29, 2020, seven U.S. Catholic bishop chairmen of committees within the U.S. Conference of Catholic Bishops issued a statement in the wake of the death of Mr. George Floyd and the protests that have broken out in Minneapolis and in other cities in the United States:
"We are broken-hearted, sickened, and outraged to watch another video of an African American man being killed before our very eyes. What's more astounding is that this is happening within mere weeks of several other such occurrences. This is the latest wake-up call that needs to be answered by each of us in a spirit of determined conversion. Racism is not a thing of the past or simply a throwaway political issue to be bandied about when convenient. It is a real and present danger that must be met head on. As members of the Church, we must stand for the more difficult right and just actions instead of the easy wrongs of indifference. We cannot turn a blind eye to these atrocities and yet still try to profess to respect every human life. We serve a God of love, mercy, and justice. While it is expected that we will plead for peaceful non-violent protests, and we certainly do, we also stand in passionate support of communities that are understandably outraged. Too many communities around this country feel their voices are not being heard, their complaints about racist treatment are unheeded, and we are not doing enough to point out that this deadly treatment is antithetical to the Gospel of Life."
To read the entire statement and additional pastoral letter against racism, click 
here.
As a Villa Family, we need to work together so that change and growth are possible. This requires taking action and opening our hearts, cultivating listening hearts, changing our hearts, joining our hearts, and protecting one another's hearts, not just now, but for a lifetime. We must love. We realize a statement such as this is not enough. Moving forward, we intend to better participate in ongoing conversation and ongoing action.
Sincerely in Christ,
Sr. Lesley Draper, Principal
Sr. Lillian Harrington, President
Villa Victoria is a private school. All of our funding comes from tuition and donations. In order to keep tuition lower for our current students, we ask our supporters to help fund new technology, activities, and educational supplies through donations. There are so many ways to help! View our giving page if you are interested. The Filippini sisters continue to pray for all of those who have supported Villa throughout the years. Our annual report is released each fall so that you know where your donations are spent.