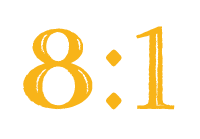 Student to Teacher Ratio
Student to Teacher Ratio
College Acceptance and Enrollment
College Acceptance and Enrollment
Awarded in Scholarships & Grants to the Class of 2019
Awarded in Scholarships & Grants to the Class of 2019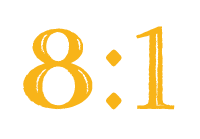 Student to Teacher Ratio
College Acceptance and Enrollment
Awarded in Scholarships & Grants to the Class of 2019
The Villa Victoria Academy campus is currently closed. 
We are currently implementing  VVA Virtual, our cyber learning model.
We have created a page, including the Pandemic Emergency Management Information/Protocols, to be a resource for the VVA community during this difficult time.
Welcome to Villa Victoria Academy
We are an all-girls private, independent, Catholic school for grades 6 through 12.
Our school has been set along the Delaware River in Ewing, New Jersey since 1933. At Villa, a girl is taught to be focused, driven, and compassionate. She has the confidence to be who she wants to be. Our graduates routinely share their success stories from both college and the workforce. Our private school is known for excellence in education. 100% of Villa girls get accepted to college. Do you want your daughter to be a Villa girl?
Learn More About Villa Victoria
The best way to learn more about Villa is to see it and experience it for yourself! You can take a tour or schedule a Shadow Day throughout the school year, or even visit us during one of our semi-annual open house events! Learn more about it on the Admissions page.
Villa Victoria is a private school. All of our funding comes from tuition and donations. In order to keep tuition lower for our current students, we ask our supporters to help fund new technology, activities, and educational supplies through donations. There are so many ways to help! View our giving page if you are interested. The Filippini sisters continue to pray for all of those who have supported Villa throughout the years. Our annual report is released each fall so that you know where your donations are spent.