Looking for More Information?
We have a semi-annual Open House, private tours, a scholarship test, and more! Learn about them on our Admissions Events page.
Learn More
• Individualized attention
• A rigorous college preparatory education
• A supportive & challenging environment
• An ideal location in Ewing, NJ
• Middle & High School Curriculums
Villa Victoria Offers:
APPLY TODAY
Welcome Future Villa Victoria Girls & Families!
SUCCESS
It Takes A Villa
Keep up to date with our Current Families page. Do you need the password? Contact the school office.
CURRENT FAMILIES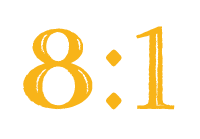 Student to Teacher Ratio
Student to Teacher Ratio
College Acceptance and Enrollment
College Acceptance and Enrollment
Awarded in Scholarships & Grants to the Class of 2020
Awarded in Scholarships & Grants to the Class of 2020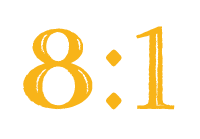 Student to Teacher Ratio
College Acceptance and Enrollment
Awarded in Scholarships & Grants to the Class of 2019
 50/50 tickets were mailed to families of current students on January 6, 2021. 
Please remember, 50/50 participation is mandatory as stated in your 2020-2021 contract.
Welcome to Villa Victoria Academy
We are an all-girls private, independent, Catholic school for grades 6 through 12.
Our school has been set along the Delaware River in Ewing, New Jersey since 1933. At Villa, a girl is taught to be focused, driven, and compassionate. She has the confidence to be who she wants to be. Our graduates routinely share their success stories from both college and the workforce. Our private school is known for excellence in education. 100% of Villa girls get accepted to college. Do you want your daughter to be a Villa girl?
School Year 2020-2021
The 2020-2021 school year will certainly be different from other school years. Yet true to Villa Victoria Academy's legacy, we are confident that it will be another year of growth in faith, friendships, confidence, character, and academic excellence. To prepare for the upcoming year, the VVA Re-Opening Task Force has developed a plan that aims to provide a safe and healthy environment for staff and students in the midst of the COVID-19 pandemic.  This plan is the result of contributions from and review by a cross-section of people from the Villa community including those in the fields of medicine, education, and law. As the year begins and progresses, the plan will be reviewed continuously and adjusted according to new health information and behavioral observations.  Here are a few highlights from the plan for quick reference:
VVA will have classes five full days a week. Four days will be in person and one day will be online (VVA Virtual). The day online is Wednesday.
 VVA is offering the option for students to participate in VVA Virtual from home full time. A commitment form is required.
Students and staff will need to complete an electronic health screening form before coming to school each day.
All students, parents, staff, and visitors will need to wear a face mask while on campus unless doing so would harm a person's health due to a documented health condition.
Click here for our:
Learn More About Villa Victoria
The best way to learn more about Villa is to see it and experience it for yourself! You can take a tour or schedule a Shadow Day throughout the school year, or even visit us during one of our semi-annual open house events! Learn more about it on the Admissions page.

An Important Statement
January 7, 2021
Dear Villa Victoria Academy Family,
In response to the violent, extremist behaviors that took place yesterday at the Capitol Building in Washington, DC, we have urged our school community to unite together in prayer and solidarity.  Although differences in opinion and conflicts arise as part of being human, we are always called to behave in a way that respects the inherent dignity of each individual.  Each person is made in the image and likeness of God.  Some people chose yesterday to behave in a way that does not reflect the dignity that God gave them.  This is saddening. Some behaviors were frightening and appalling. Yet, hope prevails and God always allows goodness and righteousness to triumph. We are called to rise above and work toward building a society that chooses respect, creative conflict resolution, and collaboration in order to keep our country and world safe and productive.  This is our mission as members of the Villa Family.  May we interact in the way that we want the world to be, as God intended.  May we focus on what binds us together as human beings and live the way Jesus taught.
In response to yesterday's events, Bishop David M. O'Connell, C.M. has asked the faithful of the Diocese to join him in praying for an end to violence.  He stated, "Our nation must seek to end violence and injustice wherever, whenever it occurs.  We should reflect on the words of the Psalmist (Psalm 34): 'Turn from evil and do good; seek peace and pursue it.  The eyes of the Lord are directed toward the righteous and his ears for their cry.' Let us pray for an end to all violence and civil disturbance."
Almighty, all-merciful God,
through Christ Jesus you have taught us to love one another,
to love our neighbors as ourselves,
and even to love our enemies.
In times of violence and fear,
let the peace of Christ rule in our hearts,
so that we may not be overcome with evil
but overcome evil with good.
Help us to see each person in light of the love and grace
you have shown us in Christ.
Put away the nightmares of terror
and awaken us to the dawning of your new creation.
Establish among us a future where peace reigns,
justice is done with mercy, and all are reconciled.
We ask these things in the name
and for the sake of Jesus Christ our Lord. Amen.
(Prayer from Project Ploughshares)
Sincerely,
Sr. Lillian Harrington, President
Sr. Lesley Draper, Principal
Villa Victoria is a private school. All of our funding comes from tuition and donations. In order to keep tuition lower for our current students, we ask our supporters to help fund new technology, activities, and educational supplies through donations. There are so many ways to help! View our giving page if you are interested. The Filippini sisters continue to pray for all of those who have supported Villa throughout the years. Our annual report is released each fall so that you know where your donations are spent.